Kansas Trailer Repair
is the Lawrence, Kansas areas best choice for quick trailer damage repair, D.O.T. inspection or routine maintenance either at our full service shop location or from one of our fully stocked and equipped service trucks 24 hours a day. Give us a call to see what the trained and experienced technicians at
Kansas Trailer Repair
can do to help your trailer or fleet stay on the road longer and safer.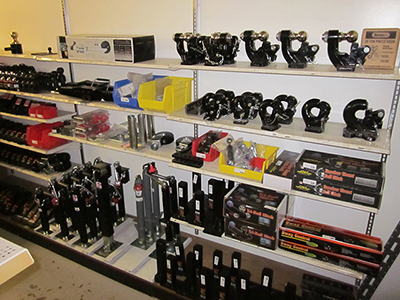 Kansas Trailer Repair
is a full service repair facility, with D.O.T. qualified trailer technicians; we have you covered from a minor adjustment to a major repair. Our parts department has the technology and expertise to find the right parts for you.
Kansas Trailer Repair of Lawrence
mobile service fleet handles emergency breakdowns to your specifications, quickly getting your equipment back-up and running. Our fleet of fully equipped mobile service vehicles is staffed with only experienced professional service
technicians to handle a variety of repairs and services
for your semi-trailer, flatbed trailers and utility trailers. A few of the common mobile service requests we receive are for roof leaks,
swing door repairs, roll-up door repairs, airbag repairs
, suspension repairs, air valve replacement, electrical repair lighting and many welding repairs. If the repair is too complex to perform for breakdown service, our full service facility sure can handle it. Don't forget that we are fully insured with
Worker's Compensation Insurance
and
Garage Liability Insurance
for your protection unlike some of our competitors.
Since 1987, we served our customers with expert trailer repairs with years of industry experience and knowledge to that few companies enjoy.
Kansas Trailer Repair
experienced, knowledgeable service technicians understand how to perform the repairs with strict performance and pricing standards that is fair to our customers. Our goal is to get your vehicle back on the road, communicate with you what repairs are needed, eliminate costly downtime and worry while striving for cost containment. Many of our loyal customers are located thousands of miles from us because we treat them fair and honest every time they require our services. Remember there is a proper set of procedures and knowledge to correctly repair and maintain your equipment.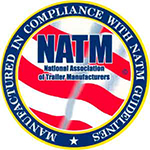 For all your fleet repair needs, contact Kansas Trailer Repair. Our company, Kansas Trailer Repair provides quality mobile fleet repair services for all makes and models and sizes of trailers. With fully equipped service vehicles and D.O.T. certified technicians, we can assure you
24-hour quality services
.
We service utility, flatbed, RV, stock, horse, boat, reel and semi-trailers.
tags: commercial mobile fleet semi trailer welding flatbed utility air brake trailer repair